In-Person Post-Traumatic Growth Retreat
Each In-Person Retreat is six days long (that includes two travel days) and takes places at one of our locations in Texas or in North Carolina.
You will learn and use tools focused on relieving symptoms of Post-traumatic Stress, mild Traumatic Brain Injury, and chronic pain. You will leave the retreat with a customized plan for continued healing & access to a dashboard providing support, resources & suggestions for continued growth.
The ORWF In-Person retreat is a series of three Post-Traumatic Growth Retreat types: (You must attend them in order)
Individual Veteran Retreat
This program is for Veterans and active-duty Service Members only. You will learn strategies and tools that focus on relieving symptoms of Post-traumatic Stress, mild Traumatic Brain Injury, and chronic pain. You will leave the retreat with a customized post-traumatic growth plan for continued healing & access to a dashboard providing support, resources & suggestions for continued growth.   
We understand how important it is for significant others to feel supported with tools to live with invisible wounds affecting the Veteran while maintaining your own self-care. Led by a Veteran spouse who works alongside licensed therapists & a certified yoga instructor, you will receive multiple therapeutic strategies needed to help you manage stress, burnout and develop a detailed self-care plan.
You will experience:
Individual therapy sessions, Mindfulness techniques & trauma-informed yoga
Large & small group discussions focused on solutions to common Care Partner struggles, & more
After you attend an Individual retreat & complete your follow-up work, you may qualify for a Couples'Retreat. At this retreat, you and your significant other will receive strategies and tools designed to help you communicate more effectively. The couples' program will help you build a deeper connection allowing you to better support each other on your post-traumatic growth journey. Your significant other will have the opportunity to learn strategies and tools to help reduce Caregiver Stress. 
If you have school-aged children and you have attended an Individual retreat, you may qualify for a Family program. This program provides education for the whole family on how to communicate and support each other. The goal is to form a more resilient bond between family members, allowing each of you to move forward together as a cohesive unit.
The in-person retreats are six days long, you will typically travel in on Wednesday and travel home on Monday. You will be with a group of 8 – 12 other participants who are experiencing symptoms similar to you. The retreat is led by a Veteran Team Leader and a small team of professionals who will provide individualized care customized to your needs.
Our facilities are located in Texas and North Carolina. Both locations take advantage of the peaceful, natural environments and are designed to make you feel comfortable while encouraging camaraderie with fellow Veterans. While the retreat schedule and activites are the same at both locations; each location is unique. Our Texas facility is located on a working ranch in a rustic setting. Veterans attending in Texas, should expect dirt roads, cows and a rustic environment. The North Carolina facility, located just outside of the city limits of Fayetteville, NC is a modern home featuring a small lake.
At Individual Retreats, you may share a room with another Veteran.
For Couples' and Family Sessions, you and your significant other/family will have your own bedroom. You can expect to spend each day rotating through a variety of activities designed to teach you therapeutic tools focused on renewing your mind, body, and spirit.
View a Sample Schedule Here: Sample In-Person Schedule
Therapeutic Tools Used In Our Retreat
Accelerated Resolution Therapy (A.R.T.) 
A.R.T. reduces fear, panic, & distress without the need to tell the clinician about the trauma you are working through. A.R.T. utilizes rapid eye movement (REM) while you are awake to control and direct the processing power the brain uses during the deepest phase of sleep.  For more information about A.R.T., please visit www.acceleratedresolutiontherpy.com.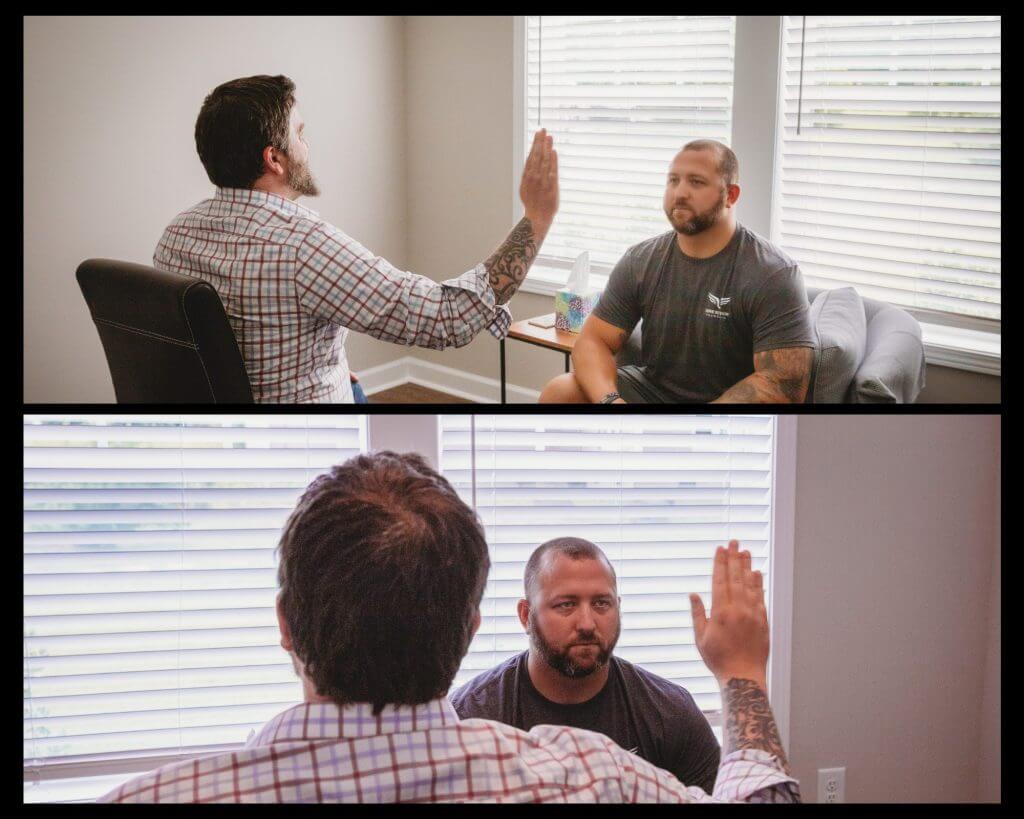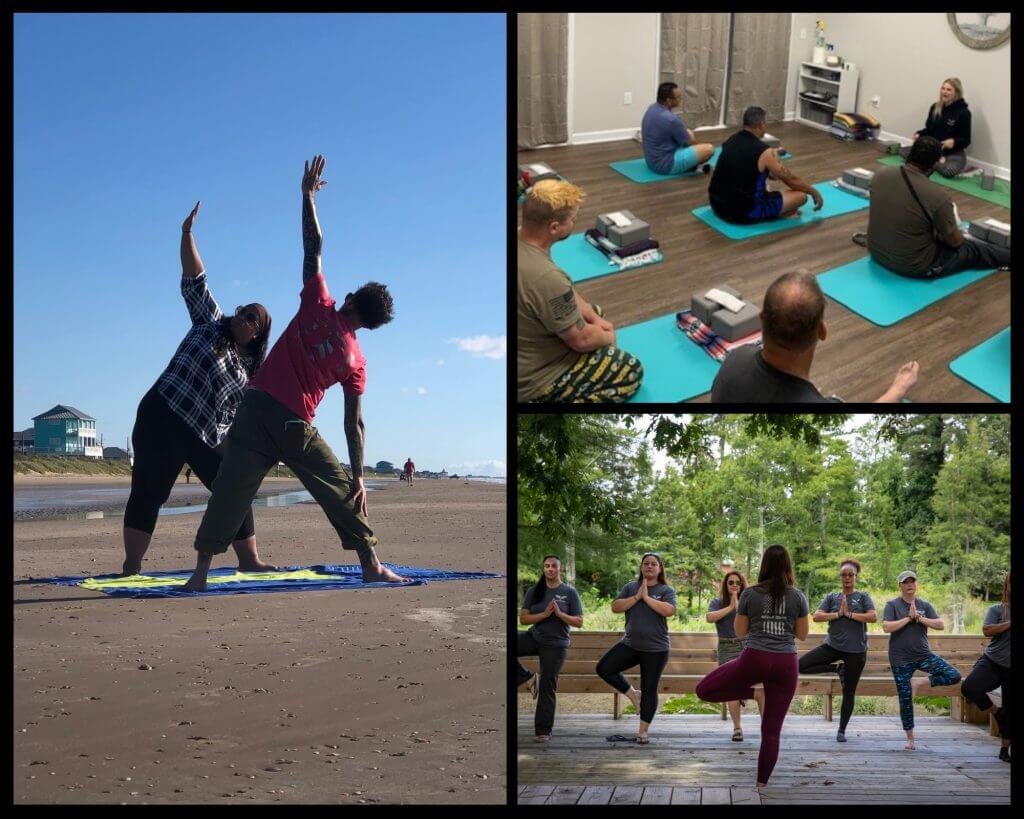 Specially trained Trauma-Informed Yoga practitioners teach mindful meditation and movement designed to provide relief from stress and physical pain while managing symptoms of Post-traumatic Stress and mild Traumatic Brain Injury.  For more information on Trauma-Informed Yoga, please visit www.veteransyogaproject.org.
We offer multiple interactive discussions focused on the needs of our participants. Topics include coping strategies for Post-traumatic Stress, mTBI and chronic pain, as well as discussions on nutrition, battlefield acupuncture and an optional faith-based group. Couples' programs include relationship topics focused on understanding needs, communicating, living and coping with invisible wounds and more.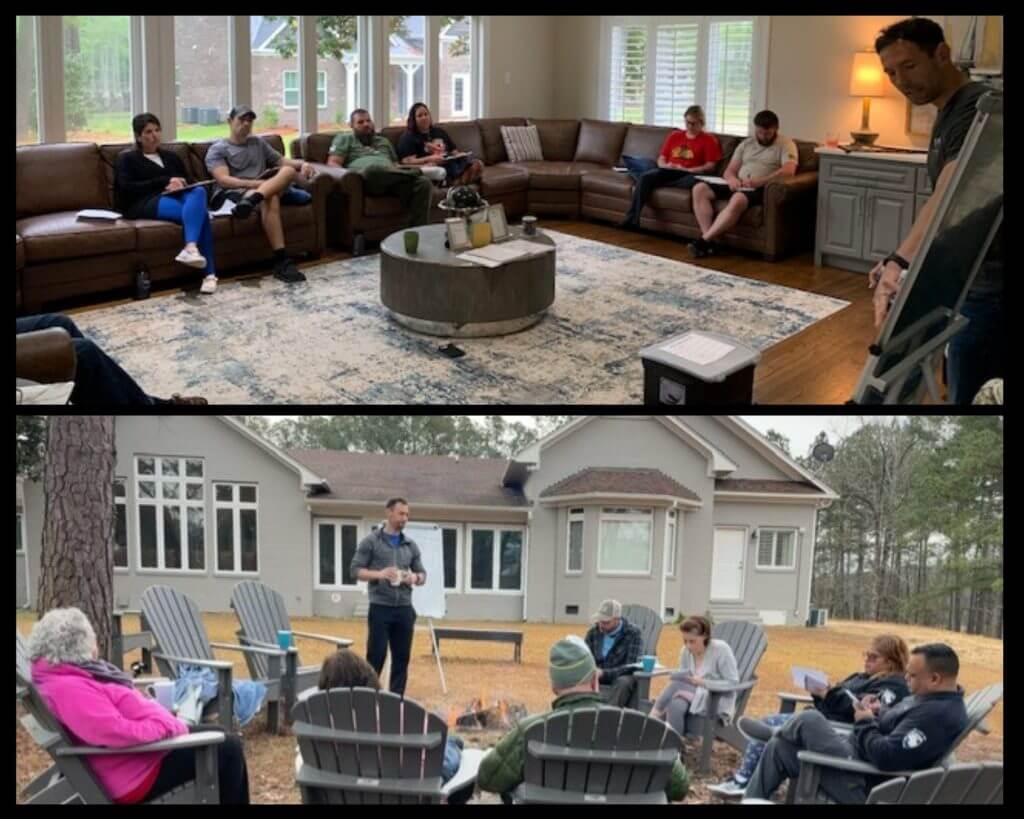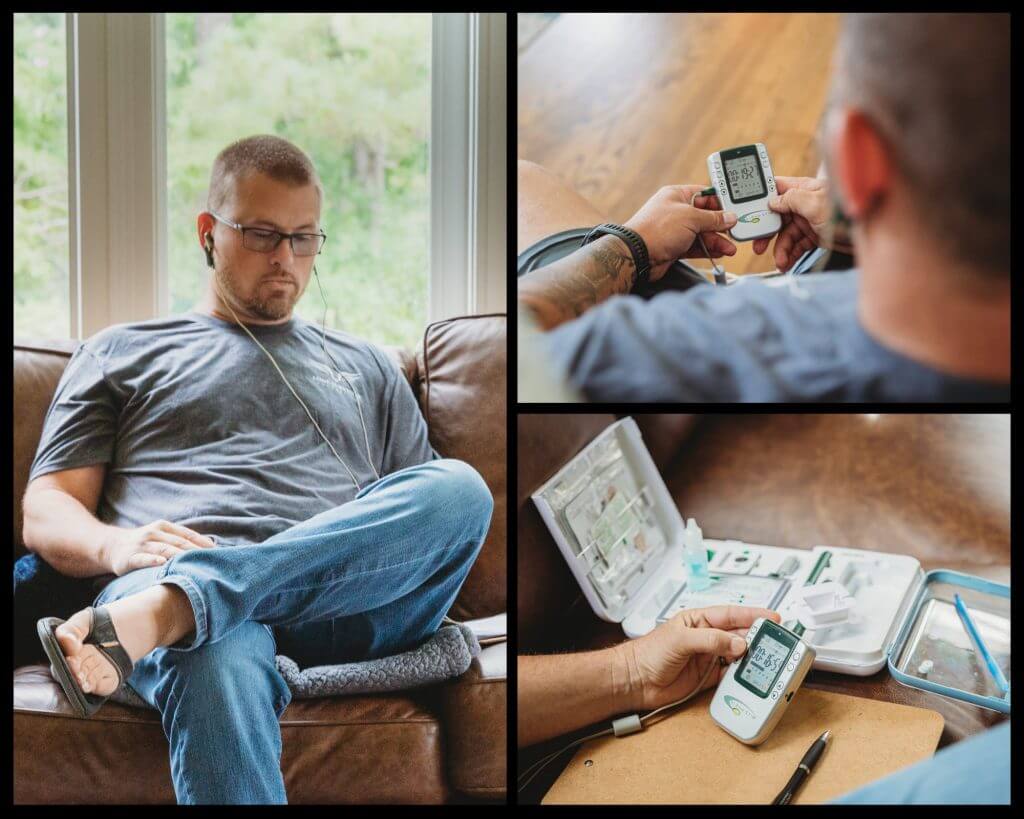 Alpha-Stim is a Cranial and Muscular Electrotherapy Stimulation device (CES) that is FDA approved to treat anxiety, depression, insomnia, and pain. We provide an in-depth tutorial on the device and its application.  Participants are encouraged to use the device throughout their sessions.  For more information on Alpha-Stim, please visit www.alpha-stim.com.
Bio-feedback is a tool that improves your mental, physical and emotional health by training you to gain control of your body's involuntary functions (heart-rate, breathing, blood pressure, etc). Veterans and Service Members attending an Individual Retreat will receive a bio-feedback device to keep. For more information, please visit https://www.heartmath.com/tech/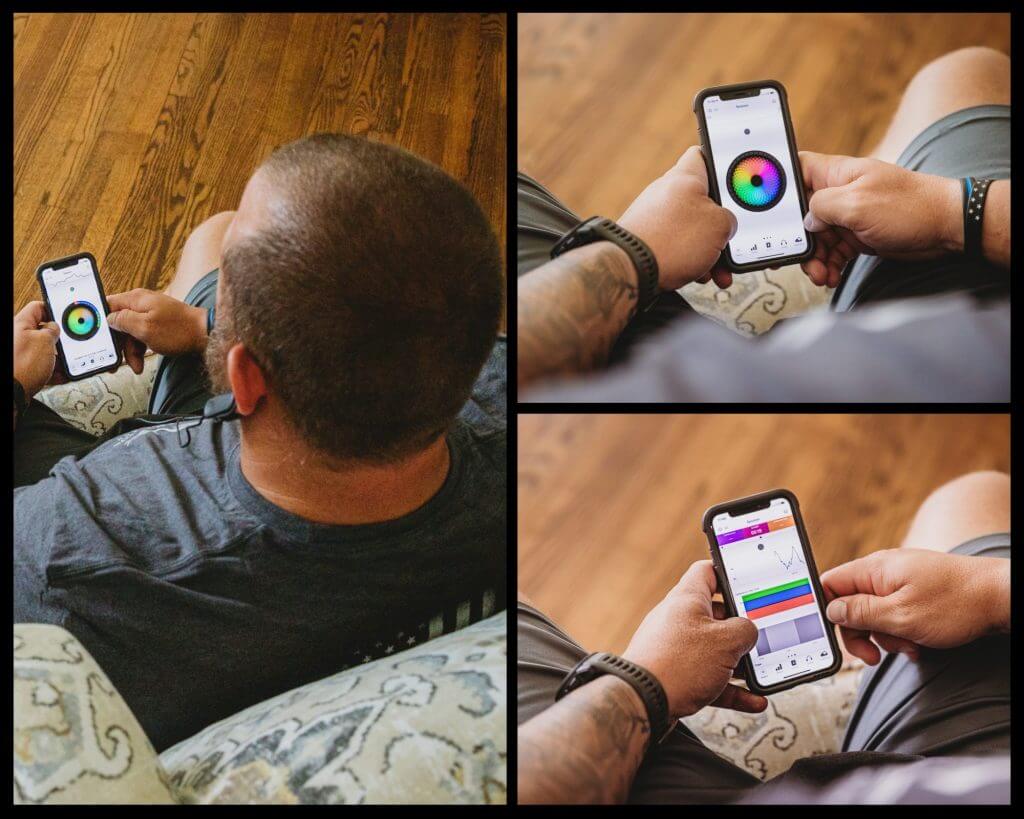 Complete the Eligibility Questionnaire
Use the form below to complete the application process.
Check Your Email and Complete the Application
Be sure to check your email and complete the application process.
Our Team Will Be in Touch
A member of the ORWF Retreat  Team will contact you to schedule your phone intake & offer available program dates.
If you have any questions regarding our programs or the application process, please email us at retreat@ORWfoundation.org Please do not resubmit your application.